Join us for the Journey into Nyx Game Day tournament. Tournaments will be at noon and 6 pm. Standard format, free to play. All participants will earn the promo card Squelching Leeches.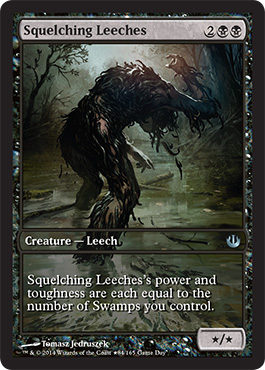 If you are in the Top 8 of the event you'll earn the Dictate of Kruphix promo: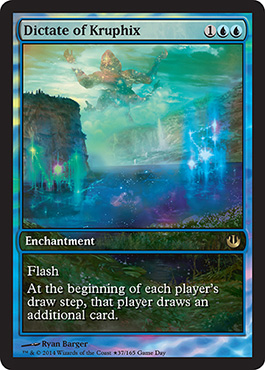 In addition, the 1st-place winner of Journey into Nyx Game Day will receive an exclusive Playmat.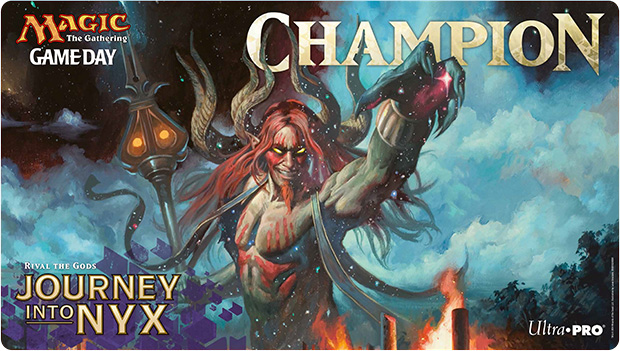 Defeat a God
At Game Day be sure to bring the Hero Cards you've earned while traveling the Hero's Path to help you triumph over the Defeat a God Challenge Deck at Journey into Nyx Game Day. This special deck is a challenge you can take on during Game Day, between rounds, or at your convenience. It's not a part of the tournament, but you'll want to defeat Xenagos to earn the ninth and final Hero Card on the Hero's Path.
You can use up to three Hero Cards to help you Defeat a God. To learn more about the Hero's Path, visit MTGHerosPath.com.